Safe and secure payment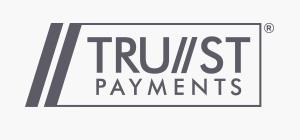 Trust Payments – Payment processing you can rely upon.
Trust Payments robust and flexible technology ensures payments are seamless and secure every time.
One of the world's most respected payment platforms, Trust Payments safely processes card payments for millions of customers worldwide.
As a Trust Payments partner, Pretty Little Prizes undertakes rigorous monitoring to ensure PCI DSS (Payment Card Industry Data Security Standard) compliance and financial stability.
You can find out more about Trust Payments here.